Nami Island is one of the most popular attractions in South Korea. One big reason for its popularity is due to it being a filming location for a 2002 hit Korean Drama, 'Winter Sonata'. Despite the fact that the drama was released a few decades ago, people still go to Nami Island to explore and heal. There must be something about the place that attracts visitors to go there.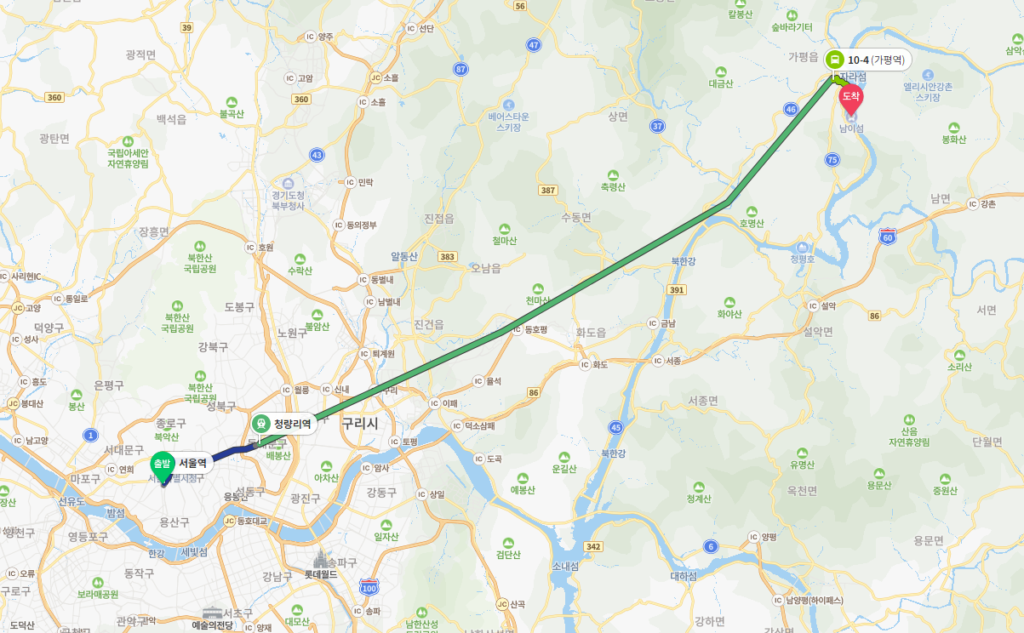 Nami Island is located about a 1 hour 30 minutes drive away from Seoul Station and while it is still accessible via public transport, it will take a while for you to get there AND you will need to transfer quite a number of times.
I would recommend purchasing a shuttle bus ticket that will bring you to and fro between Seoul and Nami Island here. This shuttle bus is available on weekends, holidays and every day for the month of October.
For other days or if you prefer public transport, you may refer to this guide that I have found online on how to get to Nami Island here.
There are several ways to enter the island, depending on how adventurous you want to be. You can either take a boat to the island or TAKE A ZIPLINE! The boat ride to and fro the island costs 16,000 won and if you are a daredevil, the zipline route will set you back by 44,000 won. The prices stated include the entrance fee into the island too.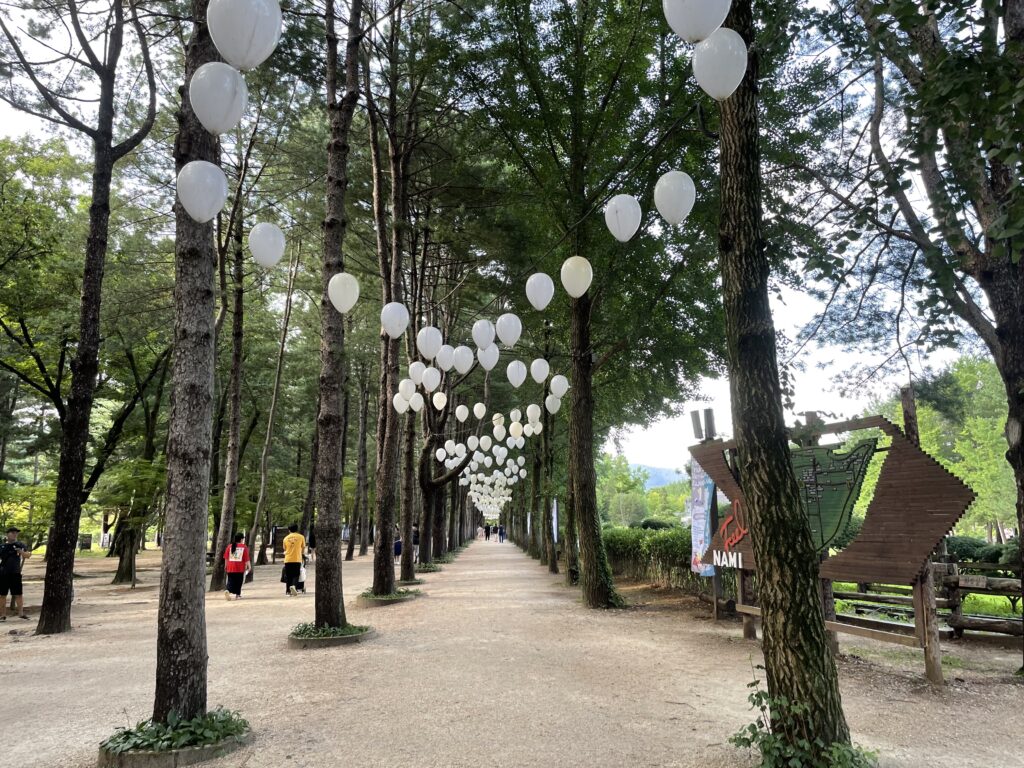 One very distinct feature you will find about the place is the neat rows of trees that flank the walking route, making the walk through the island a beautiful experience.
As you explore the island, feel close to nature as you take in the sights of different plants and trees that are scattered all over.
Don't forget to say hi to these creatures wandering around the island! It's great to be able to see animals roaming around freely minding their own business while you secretly enjoy their calming presence.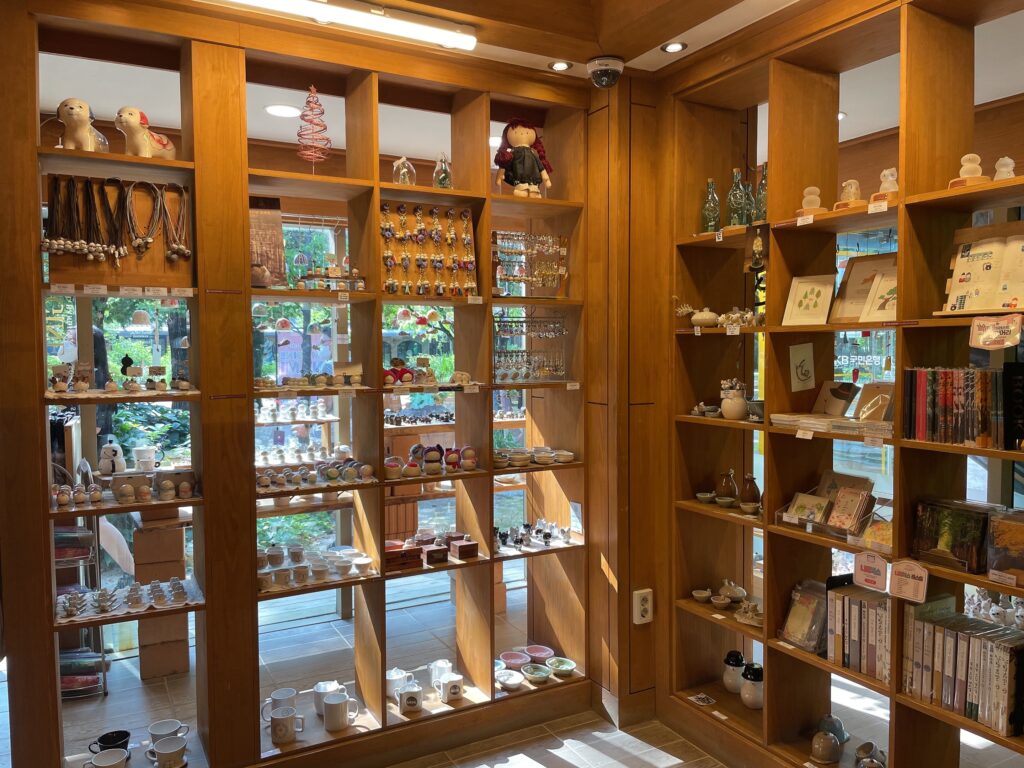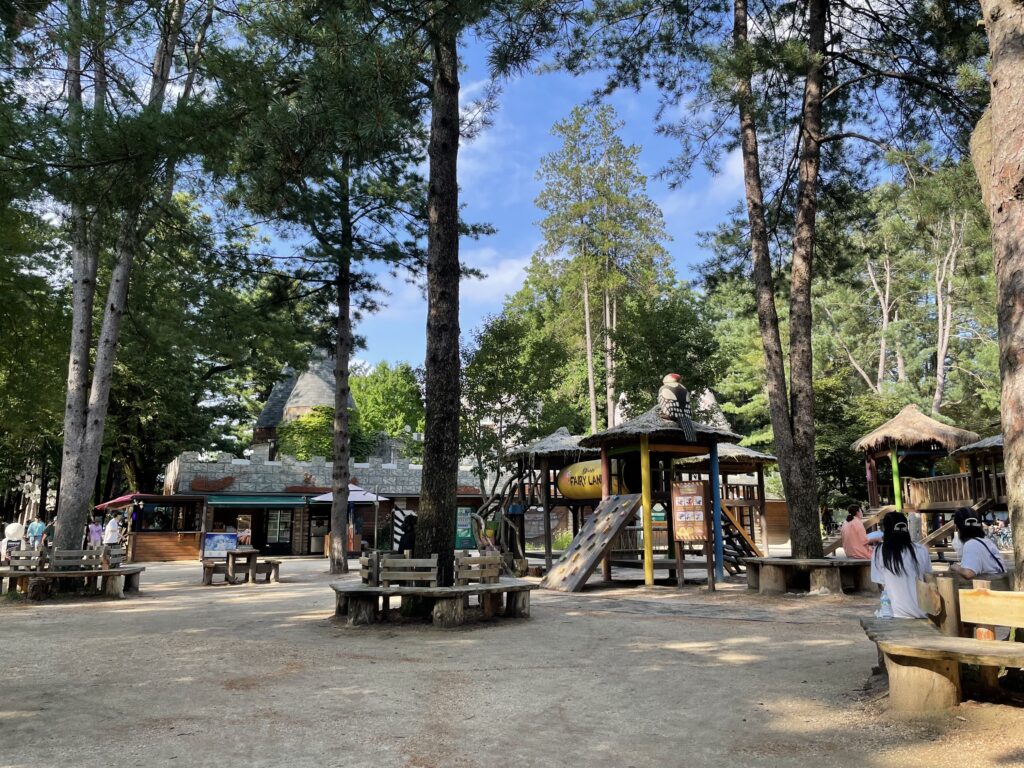 Want to take a break from all the nature stuff? There are small cafes, shops, playgrounds etc found in different parts of the island too! You can find a cafe to chill alongside free-roaming peacocks or buy a souvenir home to remember your time there.
There is even a swimming pool on the island so you and your kids can go there to relieve some of the heat if you are going there during summer.
In conclusion, there are so many things to see and enjoy on the island. More than just being famous just because it was a filming location for a classic K-drama, it offers visitors a chance to wind down and get close to nature. It gives you the time and space to walk down scenic routes while you gaze into the greenery. Nami Island is more than a spectacular park; it feels like a perfect place to escape the business of Seoul, away from the city and into the calmness. If that sounds like something you would enjoy, why not take a trip there?
Looking for other travel recommendations, go to our travel page for more hot places to explore.